Blogging is such a common term now, but have you ever wondered why? If you're reading this post, then the answer is yes, you probably have. It's very likely if you own a business that at some point someone has told you that you need to start a blog. But like with anything, you have to weigh the benefits with the investment. So the question is, is it really worth it to start a blog for your business? Short answer: Yes. But why? Well, read on and we will tell you.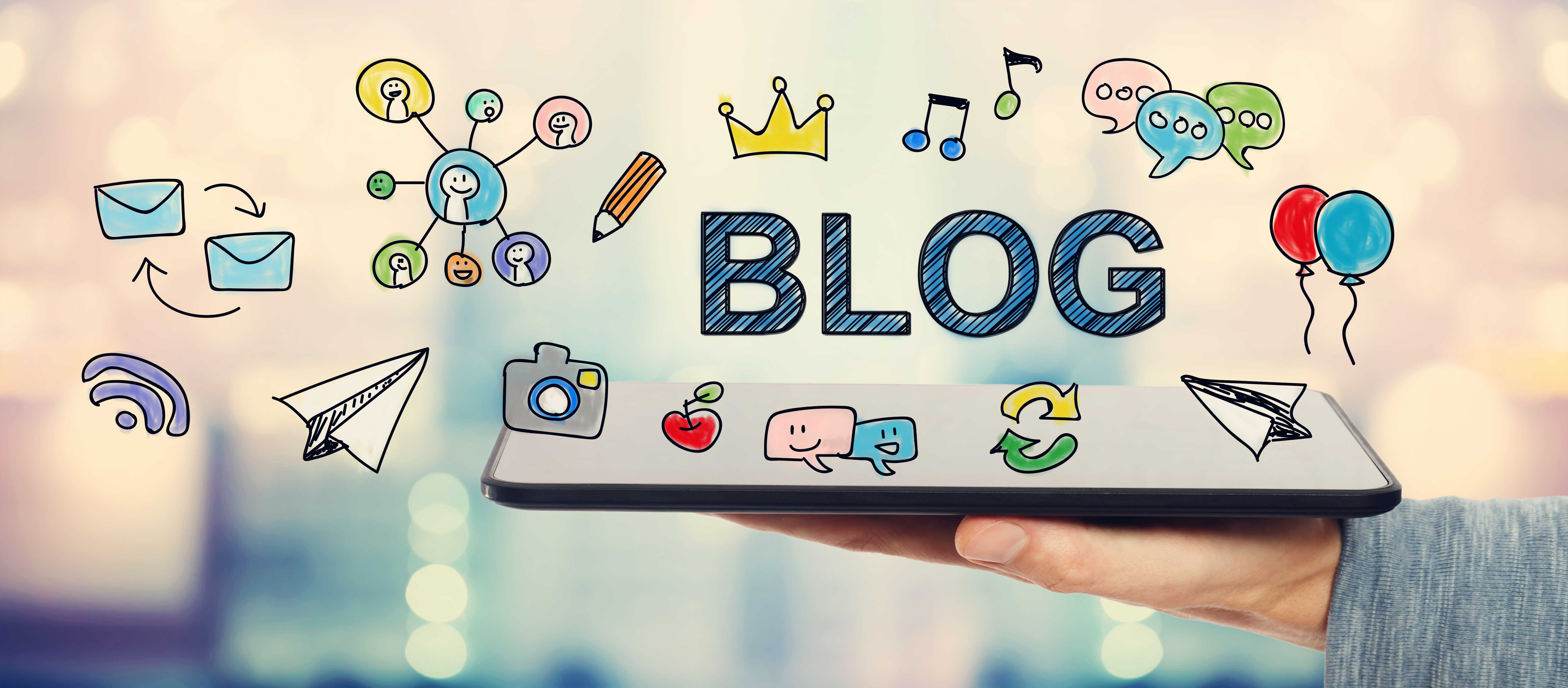 1. Attracting an Audience
Millions of people search the internet everyday for an unfathomable number of different things. If someone wants to something, anything, they begin to surf the internet. That means there is a huge pool of people already there for you to reach, many of whom are looking for an answer that you have. A blog is how you provide the answer for them. By writing blog articles that relate to your intended audience, you are providing them with content that is of value to them, without asking anything in return right away. This builds trust with your prospective clients and keeps them coming back for more information. And because people search for these answers on search engines, your blog could pop up in front of anyone searching for that relative information. It's an easy way to reach people without them feeling like they are being marketed to.
2. Establishing Authority
Content that relates specifically to your audience helps build your authority. What that means is when someone sees an article on your blog relating to the sort of work you do, and it helps solve an issue they have or teaches them something, they begin to trust you as a source of trustworthy information. Then later when that person is ready to ask another related question or purchase goods or services, they will already have a connection they trust: you.
3. Building Connections
A sense of community is a powerful thing, and blogging helps build a community around your services. Others who do similar work or provide similar services, even ones with the same interest can connect with you through your blog. There are so many opportunities out there that could present themselves just from someone reading a blog article that they like. Just like word of mouth advertising, good blog content spreads like wildfire and encourages people to engage with you.
4. Search Engine Optimization
You've probably seen the term "SEO" or "Search Engine Optimization". For anyone with a website or who does business online, this is a hugely important term. Basically, it refers to building out your website and it's content in a way that makes it more easily found on search engines like Google and Bing. In our day, search engines don't just look for how many times a specific keyword is mentioned like they used to. Instead, they look at the quality of content and how well it answers a specific question. Blogs provide search engines with a huge amount of content geared to specific topics. When users search for those topics and find your blog, google sees that as a quality link that it can trust, and then makes it more visible later on. This makes blogging an extremely effective way to increase your reach and visibility on the internet in a general way.
5. Monetization
Blogs that bring in a large number of readers have tons of opportunity for monetization as a passive income. Whether it be through partnerships with other companies to market their related products within the blog, or marketing your own services within that apply to the subject being written about, there are tons of ways to bring in a little extra money from just simply writing content. The best part about it is this is a secondary benefit to all the other points that will encourage growth in your business. How cool is it that you could increase business and make a little extra at the same time? We think it's pretty cool.
So there's the top 5 reasons your business should have a blog. There's lots of opportunity to build your business and help it grow, while at the same time helping potential customers and setting yourself up as a trustworthy source in your field.
"How do I start a blog?" you might be asking. There's a number of ways to go about it. There's many blog sites out there that allow you to do this quickly and easily, however they are lacking in power to accomplish some of the above points we talked about. Many of those types of sites will end up being outside your own website. In this case, they don't help much with SEO because they don't link to you. Others are built into website builders you can do yourself. These are great, but again their options for SEO on the site itself are lacking.
Thankfully, JL Tech is fully equipped to build custom blogs with SEO management built in, whether in a custom designed site built from the ground up, or integrated into your existing website. Regardless of your situation, we can help you find a solution and build a blog that will leverage all the power you need to launch your business into a whole new era. If you have more questions or would like to see how we can help, contact us in the form below and we will get back to you right away!